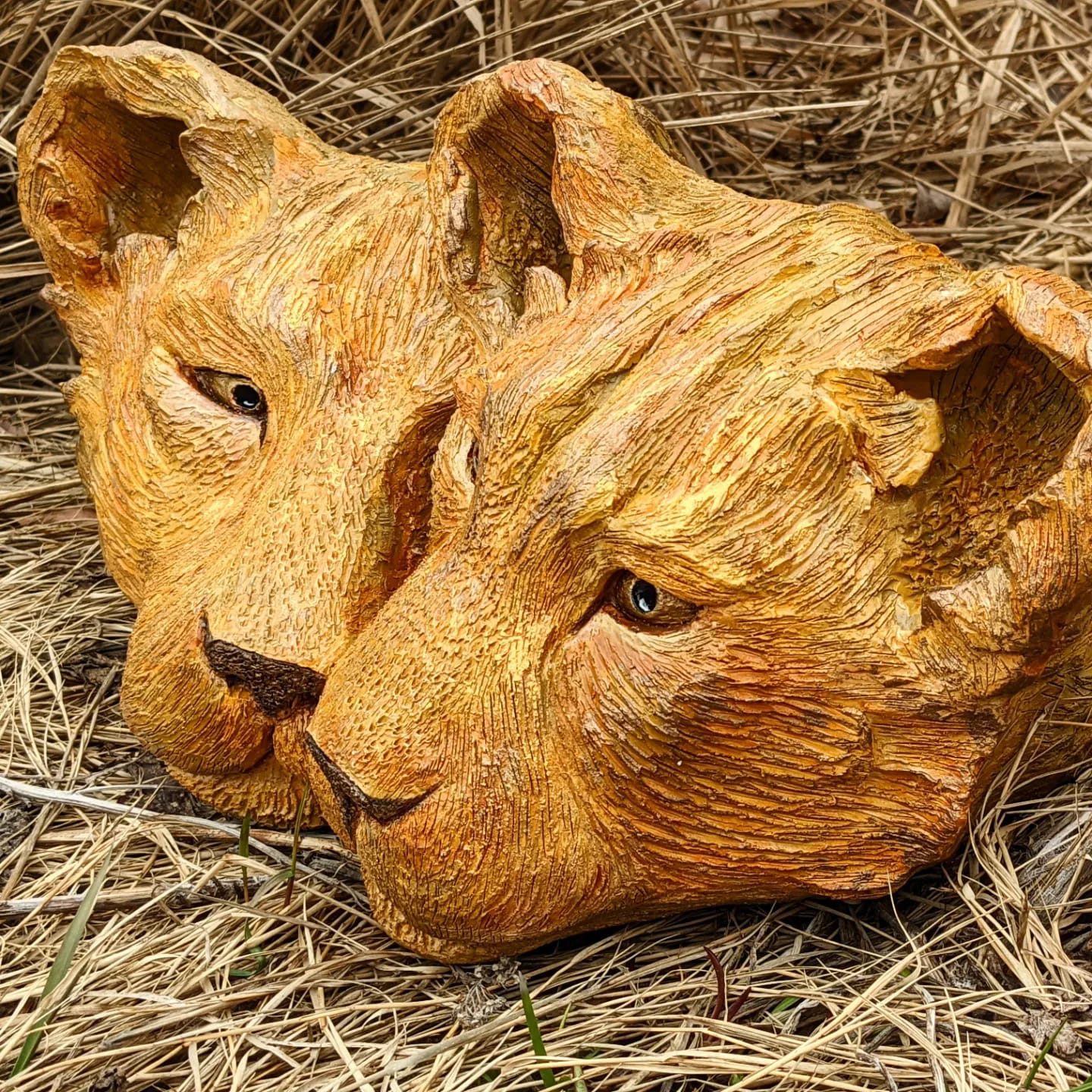 I am portraying a couple of siblings; brother and sister. She is staring at him with admiration and love whereas he is staring at the public.
There is a triangular interaction between the two siblings and whoever is looking at the sculpture.
The patina that I decided to do, reproduces the color scheme of the lion fur but it is embellished by the incorporation of gold and metal pigments.